About Us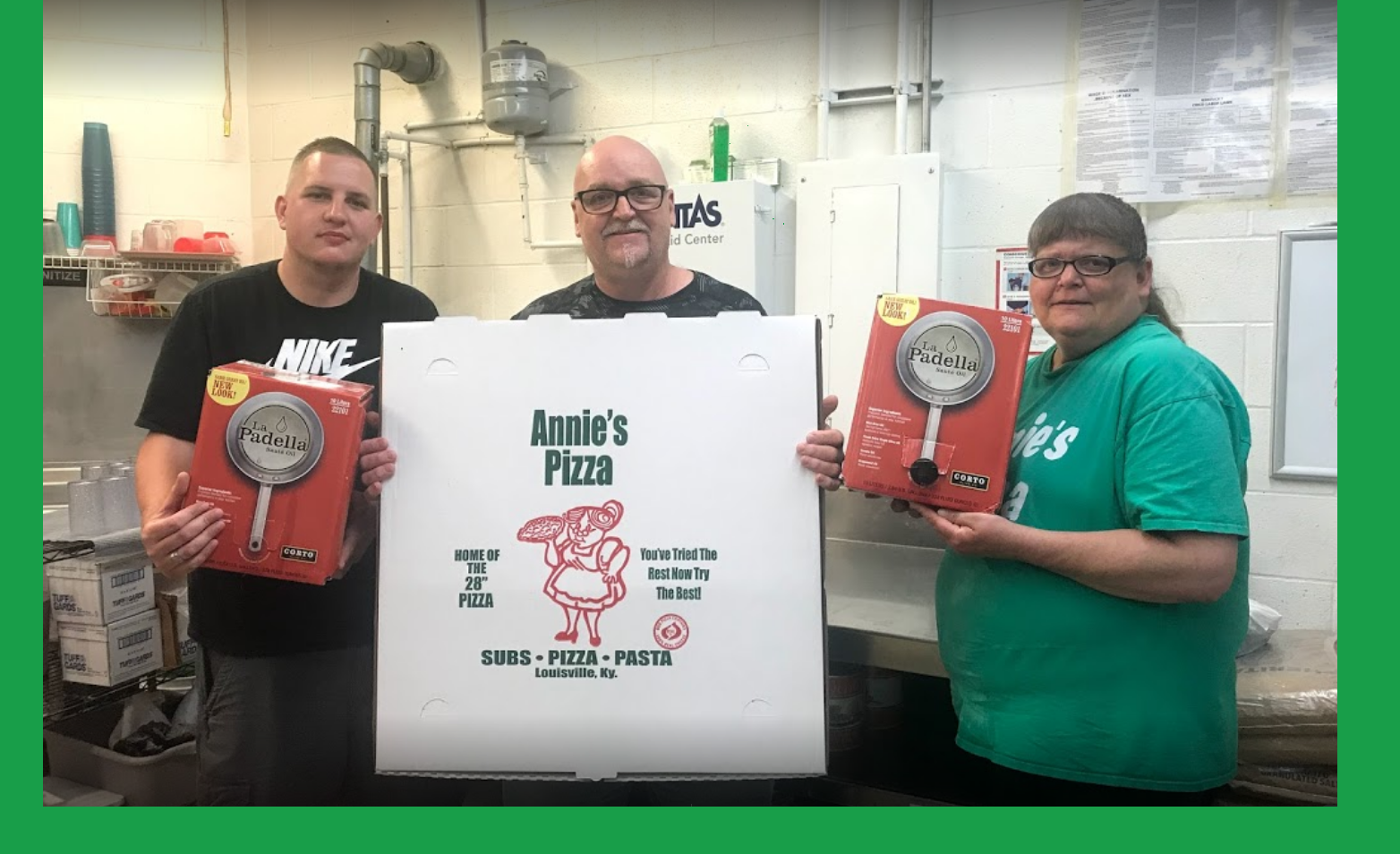 Event Catering, Large Orders, available on short notice. Do you have dietary concerns? Questions about an upcoming event? Drop Us a Line, and we'll get back to you soon! Interested in a caterer or have a concern you can also contact the store: (502) 449-4444.
You've tried the rest. Now try the best.
Hometown pizza made fresh. Dining in or ordering carry out, the pizza options satisfy many.
Try Us Out
The layer of mozzarella on a pizza from Annie's is so thick you might mistake it for plain cheese — the mozz conceals all toppings. Melted to perfection and ever-so-slightly charred, it cascades down the sides as you lift a slice, like the best pizza you've ever seen on Saturday-morning cartoons. On a Wednesday evening in late April, a steady stream of customers pours in, ordering pies and filling the small dining area, where some kids hover around the claw machine.
- Louisville Magazine